Tungsten Heater
Applications
Tungsten heater is made from Tungsten wire, which has high melting point and excellent corrosion resistance. It is mainly used as heating elements in surface vacuum coating process such as aluminum spraying, chrome-plated, mirror making, ceramic coating and plastics coating, etc.
Tungsten heater can be produced into single or multi wires form according to customers' drawings. Pure wire and doped wire are both available.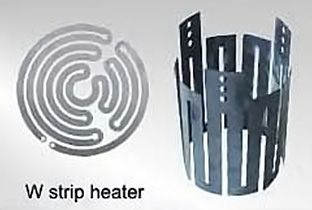 It also can be made from tungsten strip.We can provide tungsten heater according to your drawings.
Related Applications